 2022 MICHELIN GUIDE
WINNER OF 1 STAR & OPENING OF THE YEAR
FORAGED, FARMED or FISHED
It's about the best local produce, cooked simply over a fire.
Foraging the abundance of fantastic local ingredients, from the sea shore to the forests and the rolling mountains. Picking them fresh that day or preserving them to be used throughout the year alongside amazing locally grown, farmed or fished produce, we cook simply on a fire during service. 
With instinct and experience our small team work closely together every day to elevate and drive SY23 Restaurant to create a unique dining experience. 
Come and join us soon.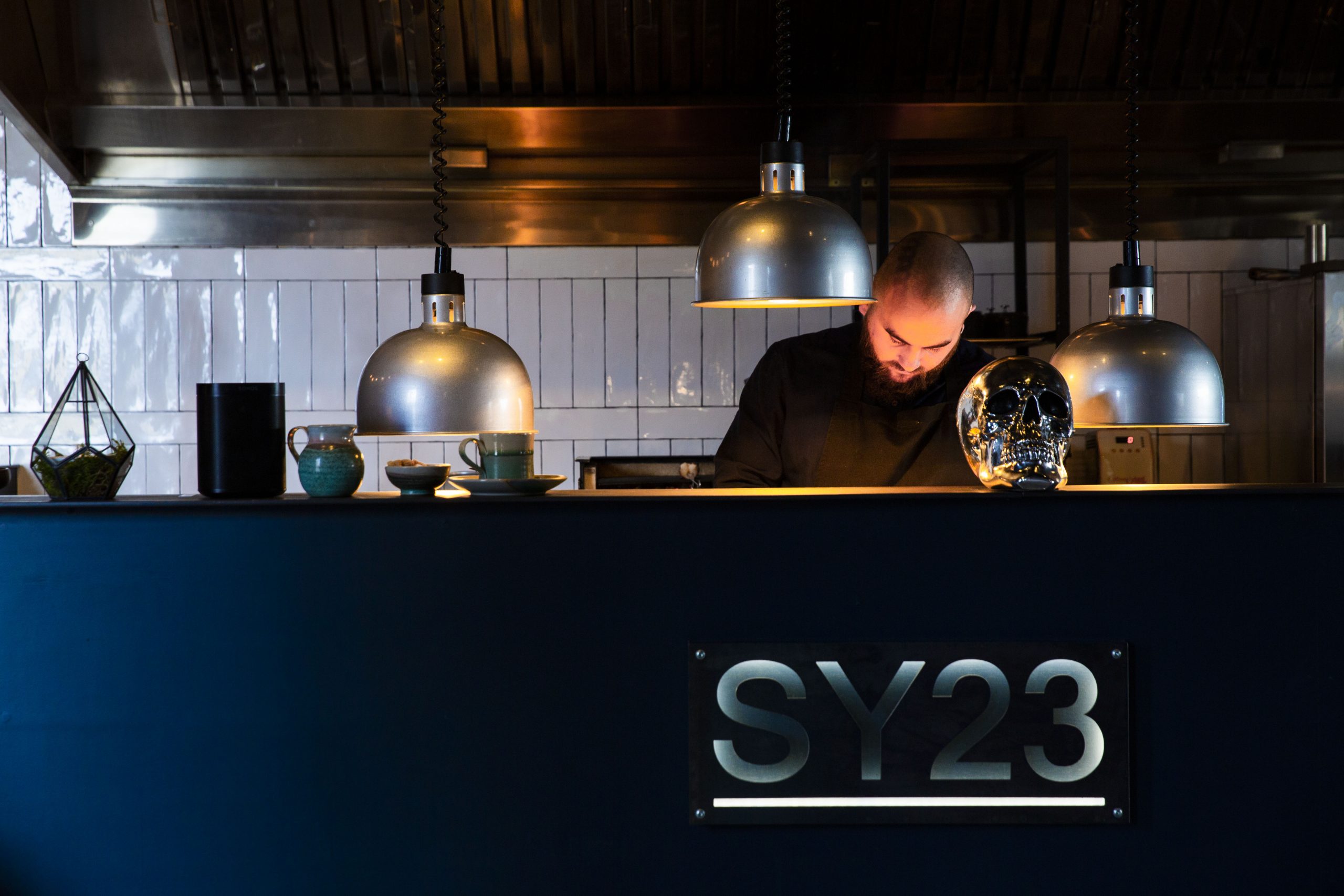 Our bar is open to guests from 12:30pm
Our bar is open to guests from 6:30pm
Local grains – Cultured miso butter
Scallop – Seaweed – Burnt butter
Crab – Preserved elder
Turbot – Cockles – Broccoli
Lamb – Black garlic – Mushroom
(Optional Cheese Course £15)
Strawberries  – Elderflower – Cultured cream
Lemon – Meringue
64% Chocolate – Grains – Sour cream
Cox apple – Wood sorrel – Granola
Burnt butter fudge – Chocolate – Salt
£120 Set Menu
A discretionary 12.5% gratuity will be added to your final bill and is shared equally between the whole team.

Please note that we are unable to accommodate children under the age of 8 years old at present.
We'll send you the occasional email telling you what we're up to and what's on the menu at SY23.
It's also the only way to access the exclusive special events and special experiences we offer.
WEDS – SAT
Dinner served at 7:30pm
Lunch served at 1pm
Call +44 1970 615 935
– OR –
2 Pier Street
Aberystwyth
SY23 2LJ
+44 1970 615 935
reservations@sy23restaurant.com